Government Relations
Welcome to the Government Relations Committee!
Welcome to Government Relations! Our committee is one of the necessary components of every chapter and was designed to be a living, breathing and evolving resource for all Rhode Island AMTA members. We are here to provide understanding of our state's legislative processes which directly effect our profession and provide information regarding regulation for licensed massage therapists. In order to keep our members informed of any changes that directly impact massage therapy, we will email through constant contact, provide updates within our quarterly newsletter, and rally all members through our national ENGAGE system should a quick response be required. Please know that our team is always available to answer questions anytime.
The Government Relations team is here to help with questions or issues relating to how our profession is impacted by laws: Government, State and Municipal. We work with the American Massage Therapy Association (AMTA) Governance team on your behalf.
The National AMTA office provides us with monthly reports on legislation across the country. This link will take you to that site. http://www.cqstatetrack.com/texis/statetrack/insession/viewrpt?report=5890a08f221d&sid=&Report.workflow=tracking.  The team reviews the legislation in our local region to see how it will impact the our members. We also have members that read the newspaper for local news that may impact us. When a call to action is needed we alert the membership via email constant contact. We provide official reports here on this website.
I would like to extend the following links to our members so that you can become more familiar and informed of what is happening legislatively on a state level. Take the initiative; track and follow what is currently happening within our profession :
http://www.rilin.state.ri.us/pages/legislation.aspx
http://www.rilin.state.ri.us/billtracker
Professional Board of Massage Therapy in Rhode Island
http://health.ri.gov/licenses/detail.php?id=229
RI State Regulations
RI Application for Massage Therapy License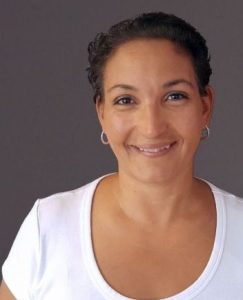 Government Relations Chairperson
Cassie Rawcliffe
---
2021-2022
Due to the overall increase of opioid misuse and frequent overdoses present throughout the state of Rhode Island since COVID, the Opioid Alternative Bill (H7131 & S2611) was developed to educate and raise awareness of options that are available to patients for pain management. These options include non-opioid pharmaceuticals, complementary and alternative therapies (inclusive of Massage Therapy), and a brief description of their benefits. Endorsed and developed through the RI DOH, a pamphlet would be made available and a conversation between patients and their PCP's would take place to discuss treatment options prior to prescribing opioid medication. This bill was heard at the State House in March, with numerous letters of support advocating for its passage from our chapter, national AMTA, the RI DOH and the Mental Health Association of Rhode island. In both the House and the Senate, the bill is being considered for further review, and we aim to reintroduce the bill during the next legislative session.
2022
Effective January of this year, the North American Industry Clarification System (NAICS), which is the standard used by federal agencies to classify business establishments, amended the verbiage used to reference the massage therapy profession. AMTA took an active role in sharing feedback and expressed support to maintain that massage therapy used as integrated health therapy, should remain under the large umbrella of "other health practitioners " and more importantly, to eliminate the term "massage parlor" for non-medical massages. The term massage parlor has been replaced with massage wellness spas/centers. This change and how our profession is referenced is important as it reinforces appropriate and consistent language nationwide.
Present-Future (ongoing)
Based on recent language changes from the NAICS, the government relations team has started reviewing our local municipalities with established ordinances referencing our profession and the establishment of sole proprietor businesses. We are taking under consideration the following things:
1. How is the massage therapy profession classified within these ordinances?
2. Do they reflect the recent changes made by the NAICS?
3. Are they in alignment with our own current statute?
4. Do they maintain public and profession safety?
This involves working with each city/town committee individually, proposing amendments for existing laws as needed, voting and finally passage of new law one town at a time. We plan to meet with municipalities with the most outdated ordinances and business establishment requirements first; some of which have not been amended in over 24 years. Our approach will be positive and we will offer our assistance as we move forward working together as a team, as laws are amended to reflect clear,consistent, and appropriate language.
---
9/29/2018
Legislation Amendments for 2019
The Government Relations Committee has been working on multiple things throughout the summer months. Over the past few years, there have been discussions among the membership about amending the massage therapy practice act, which includes our statute, scope of practice and definitions. With a recent shift toward integrating massage therapy within the health care field, it is important that we continue to align our profession so that we are viewed as a viable therapy option for client care, a referral source for health care professionals, and for progression of the profession. For such things to take place, we need to keep elevating our professional state licensure standards, which includes amending our minimum education hour requirements from an accredited program and clearly defining what massage therapy is and differentiating it from the massage therapy profession. The proposed increase in accredited hours creates reciprocity from state to state, thereby decreasing difficulties for therapists trying to relocate. We are also looking toward state mandated insurance liability coverage at the time of licensure and renewal. There have been inquiries about this process with the Department of Health; we are currently waiting to hear back from the state. Providing proof of insurance liability coverage is to ensure protection for massage therapists as they practice. Other states such as Indiana, New Jersey,and Kansas,to name a few, have already made this change to their state's legislature. To make all these legislative changes possible, the GR committee has applied for and received a $20,000.00 LLEAD grant, which enables us to hire a lobbyist and advocate for these amendments in the next legislative session, which begins in January and extends through June 2019. Finally, a coalition is presently being formed and will be comprised of therapists throughout the state willing to be a part of amending our massage therapy practice act. If you would like to be a part of this effort, or if you have any questions regarding GR's overall goals and objectives for the upcoming legislative session, please feel free to contact Cassie Rawcliffe at GovRel.AMTARI@gmail.com .
---
7/21/2018
Update on Bill H 7499 and S 2537
Many of you have been receiving emails and information regarding the new bill put forth by our state's Attorney General. Bill H 7499 & S 2537 are seeking health insurance coverage for non-pharmacological alternatives, such as massage therapy, to treat patients with substance-use disorders for pain management. Our profession, along with many others, has been singled out as one of the many effective therapies to treat chronic pain and should be an important element of governmental guidelines for helping to mitigate the overuse of opioids. James Specker, our National Director, Government & Industry Relations, has offered to speak with the Rhode Island Attorney General's office and provide further information on the efficacy and value of massage therapy for various ailments, especially pain management.
For further clarification, this bill is about the following:
WHAT: Health insurance coverage for alternative non-opioid treatments, such as massage therapy, acupuncture, chiropractic care, physical therapy and occupational therapy.
WHO: patients with substance-use disorders
WHEN: If bill passes, effective start date of January 1, 2019
Do I as a massage therapist have to start accepting health insurance? The short answer is no, you are not being mandated to accept insurance. It is a personal choice.
Will therapists need specific or additional training to be viewed as billable providers? This depends on a therapist's prior education, training, and experience. Programs are being developed and/or amended to meet developing criteria for working with this population.
*In an effort to support this proposed bill, GR has activated the national ENGAGE system to inform its members of the importance of bill H 7499 and S 2537 as it is the first steps toward a positive progression of our profession within the health care field. If you are in favor of this legislation, please show your support by signing the electronic petition put in place by National AMTA and our GR team. Please use the link below:
http://www.cqrcengage.com
Where the bill currently stands: As many of you know, things are swiftly moving throughout our state's House and Senate regarding bill H 7499 and S 2537. On Tuesday, March 27th, the House held its hearing, allowing the public to come forth with testimony in either support or opposition of this bill. The results of the hearing revealed that the house committee recommended measure be held for further study. The Senate held their hearing on Tuesday, April 10th in the same format; again, allowing the public to come forward with testimony, evidence/research. They too came to the same conclusion: recommend measure to be held for further study. Lobby day, held on Thursday April 12th was a success as well. There were many professions, schools, and various programs represented at the state house, all speaking with our representatives, senators and lobbyists regarding support for this bill. There were opportunities for networking with our governing community and many instances of positive feedback from them.